Make your very own monster creation
Have you ever want to create your very own monster? Now you can! Use any photo from your photo album or take a new one. We have 190 monster parts to use and the ability to alter the color of each. Choose your Body, Eyes, Mouth, Hands and add a bunch of accessories! Creating monsters is easy with this App. Who doesn't want a awesome monster in their family photo?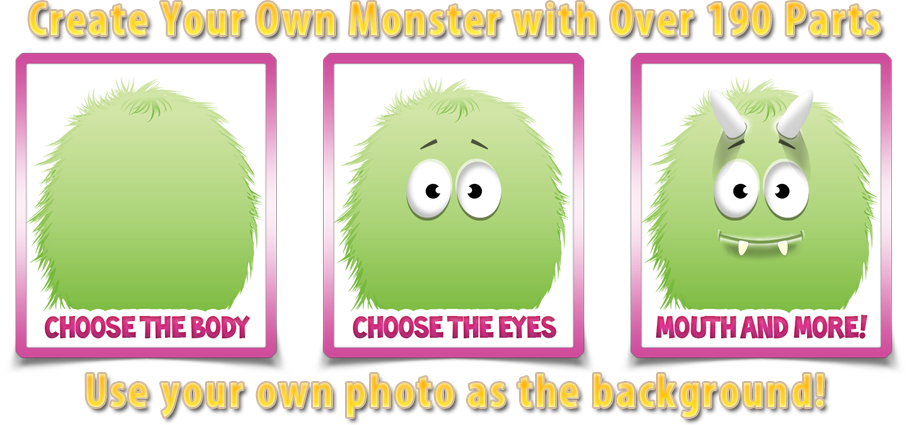 Start creating fun-scary monsters in your photos!
190 Different Monster Parts to Choose From
Body
Eyes
Mouth
Hands
and Accessories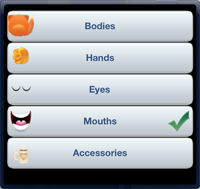 Easy to use
Load A Photo
Load a photo from your photo album, use one of our sample background photos or take a new photo using the built in camera on your device
Create a Monster
Browse the the different monster parts and tap the one you would like to add to your photo. Once added to the photo you can adjust the size, rotation and placement of the parts. Plus you can use the Eraser, Color and Flip tools to fine tune your monster.
Save & Share
When you are done with your photo hit the save button and you can save the photo to your photo album on your device or share it via email, facebook and twitter. Share your monster creation with friends and family to get opinions of your new look before you commit.
App Features
Designed for retina on both iPad and iPhone
Over 190 monster parts to choose from
Easy to use interface
Advanced editing tools with Eraser, Flip, Color and Opacity
Load a photo or take a new one using the camera on your device
Twitter, Facebook and Email integration

A Universal iOS App
This app is designed for both the iPhone and iPad

Reviews
Make A Monster is so jam-packed with creative possibilities and so easy to use, it will be an app you go back to over and over.

AppAdvice
The interface is really well thought out and easy to use even for kids. I have to say this app is flawless

SAHGeekMom
BUY IT! IT'S WORTH IT
P.S it got me a girlfriend !
Making a cute ONE

littledoo99
This app is great. I enjoy it so much! It can be great entertainment! Download like…NOW.(:

jayden:(
Screen Shots
Comment, Request & Bug Report
Connect & Share
Pin It